Swift Currie's 2020 Partner Elevations Included in Daily Report
Daily Report
01.03.2020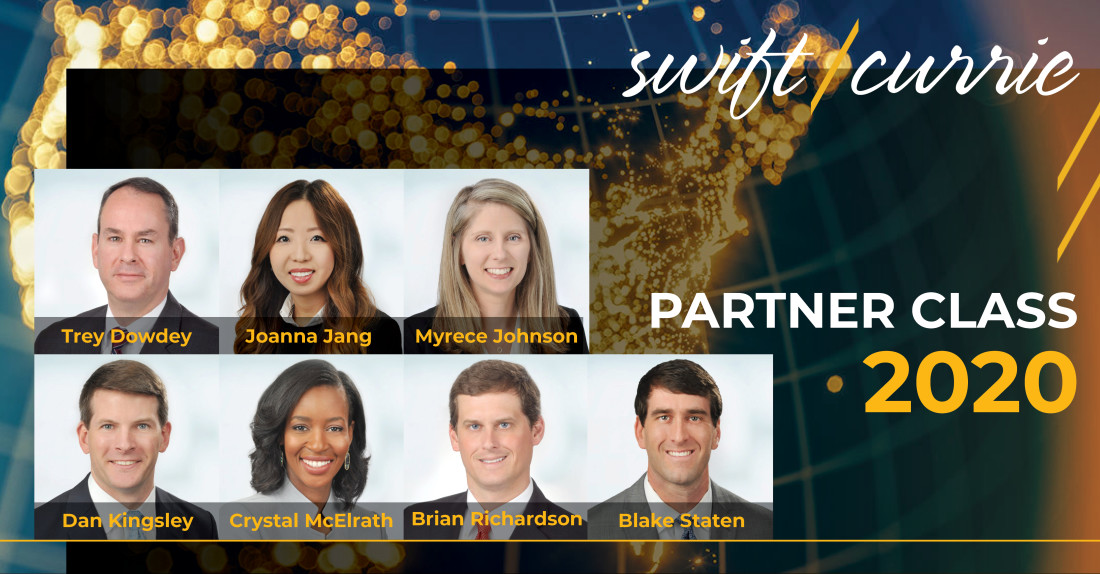 Swift Currie's recent partner elevations were included in the in the Daily Report on Jan. 3, 2020. The firm promoted seven attorneys to partnership in its Atlanta and Birmingham offices, bringing the firm's partnership to 69 attorneys.
Newly named partners in Atlanta include Joanna Jang, Myrece Johnson, Dan Kingsley, Crystal McElrath and Blake Staten. In Birmingham, Trey Dowdey and Brian Richardson have earned elevation to partnership.
To learn more about each of the new partners, please click here.