13 Swift Currie Attorneys Recognized in Best Lawyers® 2018
08.15.2017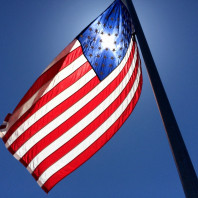 Swift, Currie, McGhee & Hiers, LLP is pleased to announce that 13 of the firm's attorneys, representing eight practice areas, have been recognized in the 2018 edition of The Best Lawyers in America©. Since it was first published in 1983, Best Lawyers has become a definitive guide to legal excellence and expertise. Inclusion on its lists, which are compiled using exhaustive peer review surveys in which tens of thousands of attorneys vote on the abilities of other lawyers, is highly credible and an honor.
"We are honored to be represented by so many attorneys on this year's list," Swift Currie Managing Partner Terry O. Brantley said. "Having our attorneys included in a publication that bases its honors on the opinions of fellow attorneys reflects our firm's dedication to excellence and top-level client service."
The following Swift Currie attorneys were named to The Best Lawyers in America in their respective practice areas for 2018. Four attorneys – David M. Atkinson, Mark J. Goodman, Joseph A. Munger and R. Briggs Peery – were listed in Best Lawyers for the first time.
Atlanta
Birmingham
About Swift, Currie, McGhee & Hiers, LLP
Based on more than 50 years of representing clients in Georgia, Alabama and throughout the country, Swift, Currie, McGhee & Hiers, LLP, has evolved into a law firm capable of handling all areas of civil law and litigation. With more than 100 attorneys, Swift Currie possesses the resources and abilities to tackle the most complex legal problems, while at the same time, providing its clients with individualized, prompt and cost-effective service. The firm has a wealth of experience across numerous practice areas and its depth of legal talent allows the firm to tailor such strengths to individual cases. For more information, please visit www.swiftcurrie.com.
About Best Lawyers in America

Published in 1983, The Best Lawyers in America has become one of the oldest and the most respected peer review publications in the legal profession, using the same peer review process for more than thirty years. The core mission of Best Lawyers is to highlight top legal talent In America. Its listings are compiled by conducting exhaustive peer review surveys and are now published in 75 countries around the world. The 2018 edition of the publication is available at www.bestlawyers.com.