"Insurers Have Edge in Georgia COVID-19 Coverage Fights"
Law360
11.19.2021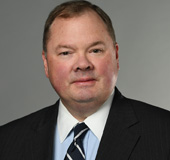 David Atkinson was quoted in an article published by Law360 discussing the defense of insurers in COVID-19 business-interruption coverage disputes. The article addresses the success of defense attorneys in these cases and attributes the outstanding knowledge and understanding of insurance law by federal judges to these successes.
"We have a really outstanding federal bench here in the Northern District and throughout Georgia," said David Atkinson, a partner at Swift Currie's Atlanta office. The Georgia federal district federal courts and the Eleventh Circuit, he said, "are not going to be swayed by the political concerns and pressure that there are these people dealing with an unprecedented situation, because the pandemic was unanticipated by the insurance companies, too."
Atkinson goes on to say, "There's a general feeling among coverage lawyers on the insurers' side that you're going to get what we would call 'good sound decisions in Georgia' based on the courts' careful reading of the policy language."
For the full article from Law360, please click here.