McElrath to Speak at Nonprofit Risk Management Summit
06.02.2017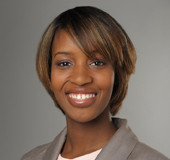 Crystal McElrath will once again be speaking at the Nonprofit Risk Management Annual Risk Summit taking place September 17-19 at the Lowes in Philadelphia. This year her presentation will address "Less Polaroids And Snap Filters, More Composition And Development: What Darkroom Photography Can Teach Us About Crisis Communications And Legal Position Statements."

Whether due to an allegation of discrimination or an investigation in to an injury, an organization facing a legal crisis will at some point have to provide a statement. Should the response apologetically accept responsibility for wrongdoing, or redirect focus to how much good the company does? Much like developing photographs in a darkroom, there is an art to creating a clear, compelling picture from a negative. This workshop will consider best practices for telling your story in response to scenarios ranging from media inquiries to EEOC charges and OSHA investigations. No prior knowledge is necessary for this workshop.
For more information on this summit, click here to visit the website.