Harris to Speak at ACI Forum on Obstetric Malpractice Claims
06.27.2017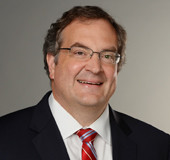 Swift Currie partner Roger Harris has been asked to present at the American Conference Institute's 16th Annual Advanced Forum on Obstetric Malpractice Claims being held June 26-27 at The Union League of Philadelphia. Mr. Harris will be speaking on "Electronic Discovery, Health Records and the Associated Liability Issues."

The presentation will address a number of issues such as:

• Practical and Legal Issues and Solutions
• Problems: everyone using a different copy; too many pages and too little information; and is the hard copy form admissible as an exception to the hearsay rule on business records if not in the same form as when created.
• The audit log – the rest of the record. Where to look, what looking for and how to combine with the substantive entries
• The 10 most common mistakes/problems in using EMR
• The discovery evidentiary problems of using "scribes"
• Residents required training in EMR
For more information or to register for this conference, visit www.AmericanConference.com/ObMal.