Swift Currie Joins Trees Atlanta for Tree-Planting Project
10.26.2019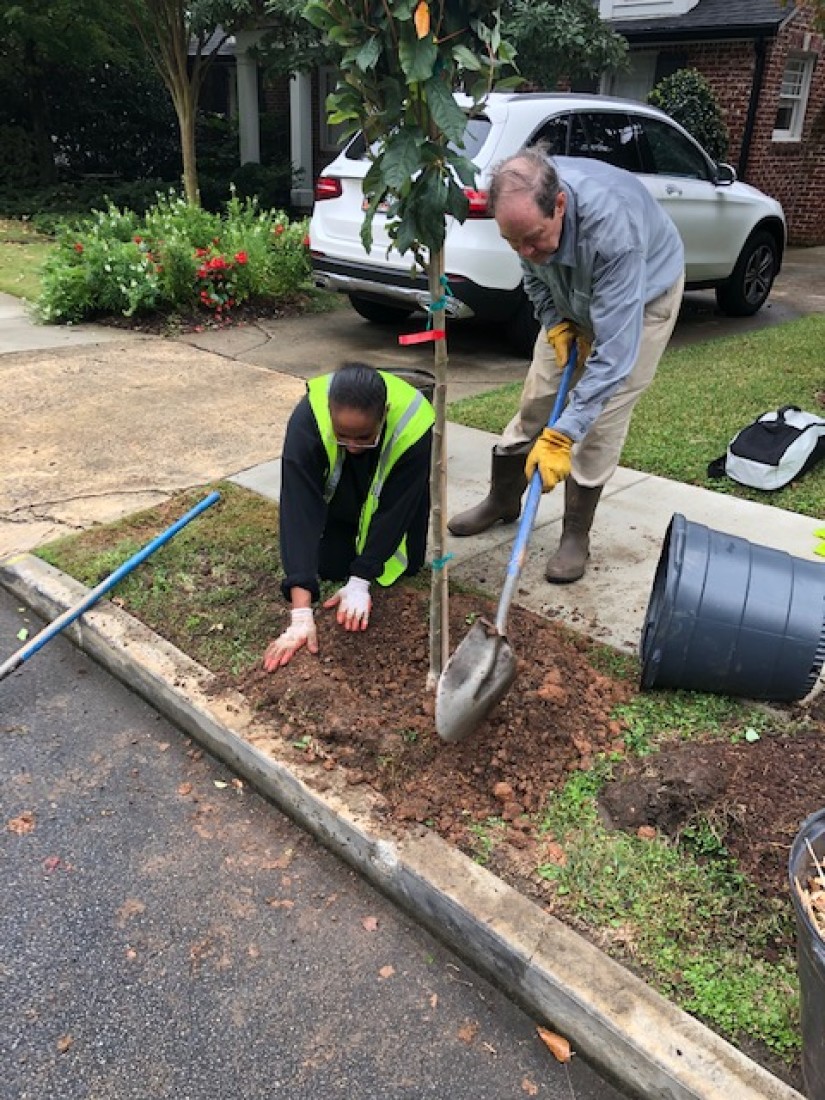 Swift Currie hosted a firm-wide event in partnership with Trees Atlanta on Oct. 26. The firm's attorneys and staff, along with members of the Atlanta community, joined together to plant trees in the Piedmont Heights neighborhood in an effort to help make the city a cleaner, greener and more inviting place to live and work.
Trees Atlanta, a nationally recognized non-profit citizens' group founded in 1985, is dedicated to protecting and improving Atlanta's urban forest through planting, conservation and education. The organization works toward addressing Atlanta's tree loss, protecting its forests and creating new green space.
To learn more about Trees Atlanta and how to get involved, please visit its website.