Swift Currie Packs 1,970 Meals for Open Hand Atlanta
07.20.2019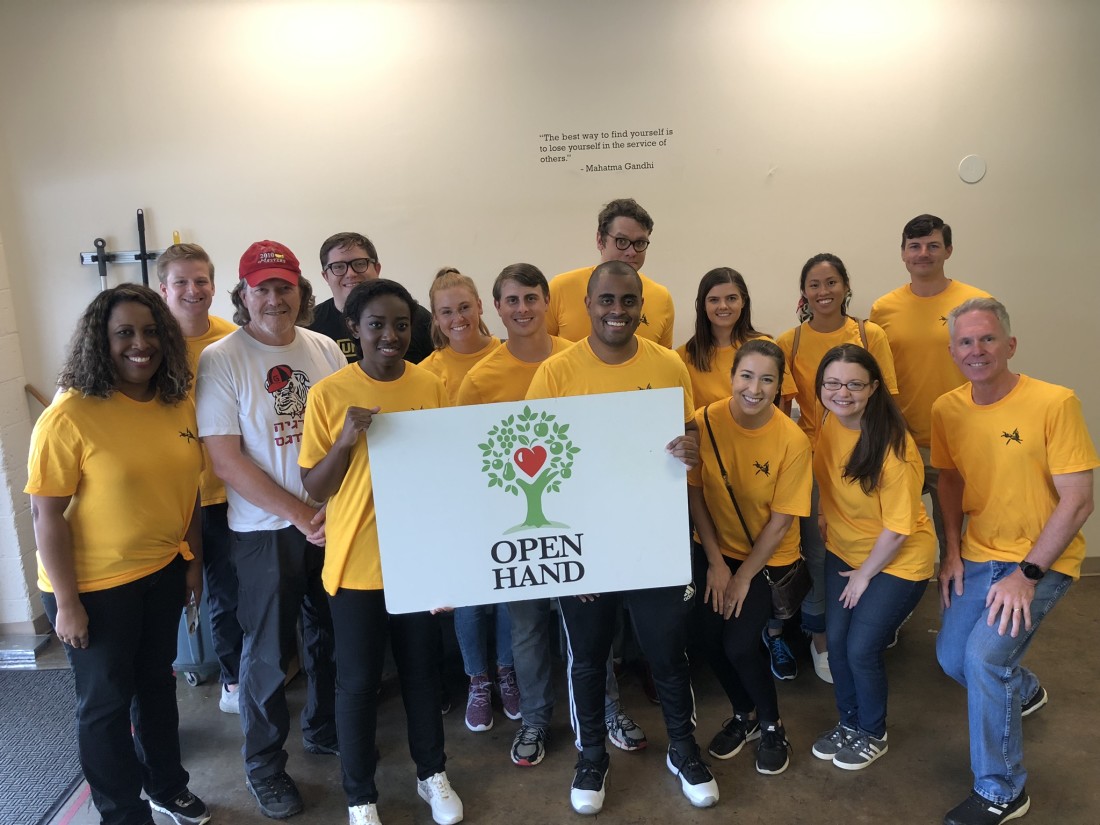 Swift Currie attorneys and summer associates joined Open Hand Atlanta, a nonprotfit seeking to eliminate disability and untimely death due to nutrition-sensitive chronic disease, for a morning of service on July 20, 2019. The group worked together to pack 1,970 meals in three hours for Open Hand, aiding in its goal to deliver 5,000 meals every day to its clients.
Please click here to learn more about Open Hand's clients or click here to make an immediate impact on Open Hand's ability to serve its clients.
To view more opportunities to volunteer with or donate to Open Hand, please visit openhandatlanta.org.