Swift Currie Gives Back During ServiceJuris 2019
06.15.2019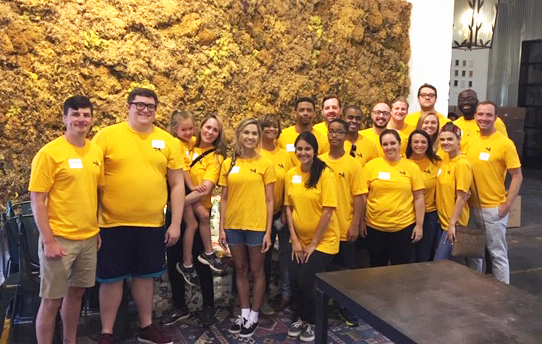 A team of 23 Swift Currie volunteers gathered on June 15 to take action during the 18th annual ServiceJuris Day, a community service day in which more than 300 members of Atlanta's legal community join together to give back.
This year, volunteers met at Monday Night Brewing Garage and assembled more than 100,000 bags of food that will go directly to families facing food insecurity in Atlanta through the Atlanta Community Food Bank.
Swift Currie is grateful for the hard work put forth by ServiceJuris, the Atlanta Community Food Bank and all of the volunteers in an effort to tackle the hunger issue in our community.