2017 Annual Workers' Compensation Client Seminar - September 29
09.29.2017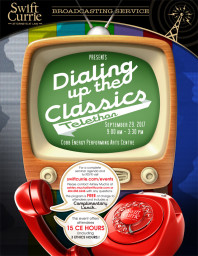 NEED 15 CE HOURS!!...This seminar is for you.
Join Swift Currie at this year's annual workers' compensation client seminar. "Dialing Up the Classics Telethon" will be held on Friday, September 29, at the Cobb Energy Performing Arts Centre from 9:00 am to 3:30 pm.
Attendees to this free program should include those in the insurance industry, risk management, human resources, safety, or related field. A complimentary lunch will be provided.
This seminar has been submitted, and is pending approval, for a total of 15 CE hours (3 ethics and 12 p&c) by the Georgia Department of Insurance.
**Important CE Information -- Seminar attendance AND a passing grade on the final exam, to be given at end of the seminar, are both required to receive all 15 hours.