Week of Feb. 15
Celebrating Jeffrey Brace
Jeffrey Brace
Written by Danielle Doctor, Attorney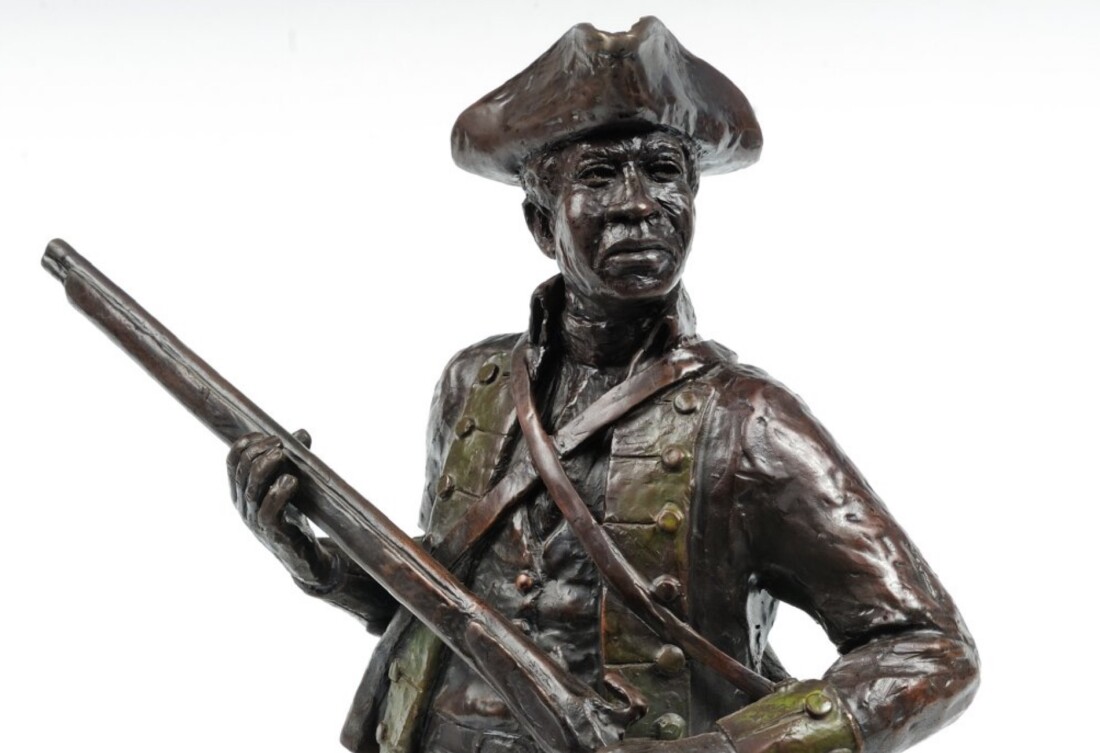 I wanted to write about my ancestor Jeffrey Brace. Jeffrey Brace was born around 1742 in West Africa. When he was approximately 16, he was captured and eventually sold into slavery in Barbados. He endured many years of inhumane treatment as an enslaved person. After the Revolutionary War began, Jeffrey enlisted in the Continental Army. At that time, it was common in some northern states for enslaved people to essentially "buy" their freedom in exchange for their military wages. Jeffrey served for more than five years, and he was eventually awarded the badge of merit (an award devised by George Washington for the most loyal soldiers). Jeffrey's wartime service is documented in a book called The Blind African Slave written by Benjamin Prentice in 1810. The original edition of the book is now one of the rarest published accounts of service in the Revolutionary War.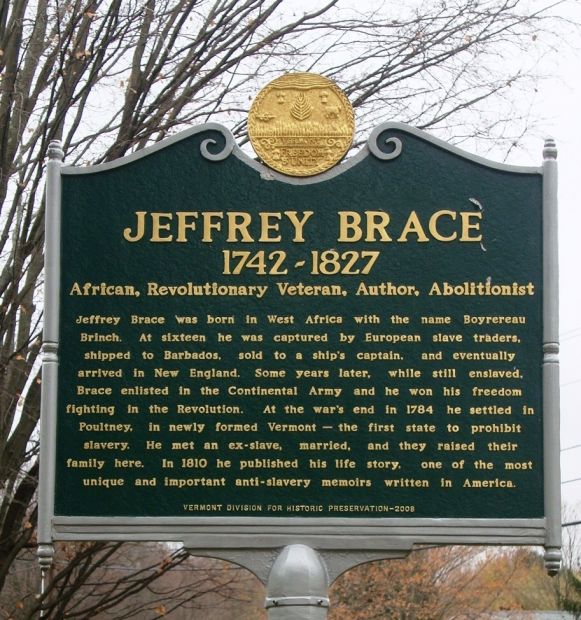 The statue pictured above of Jeffrey has been proposed for the Black Revolutionary War Patriots in Washington, D.C. The marker pictured to the left is standing in Poultney, Vermont.
I learned about Jeffrey Brace as a child. My mother's maiden name is Brace, and many of my relatives still carry the name Jeffrey Brace. I've always been very proud to share in his legacy, and now I am proud to share it with all of you!