Mark Dietrichs Speaking at GFIA Seminar
03.23.2017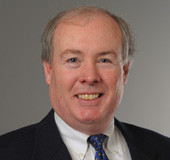 Mark T. Dietrichs will be speaking at the Georgia Fire Investigators Association (GFIA) Seminar on March 23, 2017. He will be speaking on "Report Writing for the Fire Investigator."

Report writing likely rates as the least enjoyable aspect of any fire investigator's job. Most men and women involved in fire fighting and fire investigation have extensive training in the unique skills and techniques required to succeed at their profession. However, post-investigation and documentation is rarely high on the list of training requirements. Usually, report writing is treated as more as a necessary nuisance rather than an inherent element of the job. Dietrichs will be focusing on the broad subject matter which needs to be collected and evaluated as part of the fire investigation process and the critical role in which the investigator's report serves.
Click here for more information about the GFIA.